What have we been doing?
On this page, we post our latest pictures so you can see what the different classes have been learning about...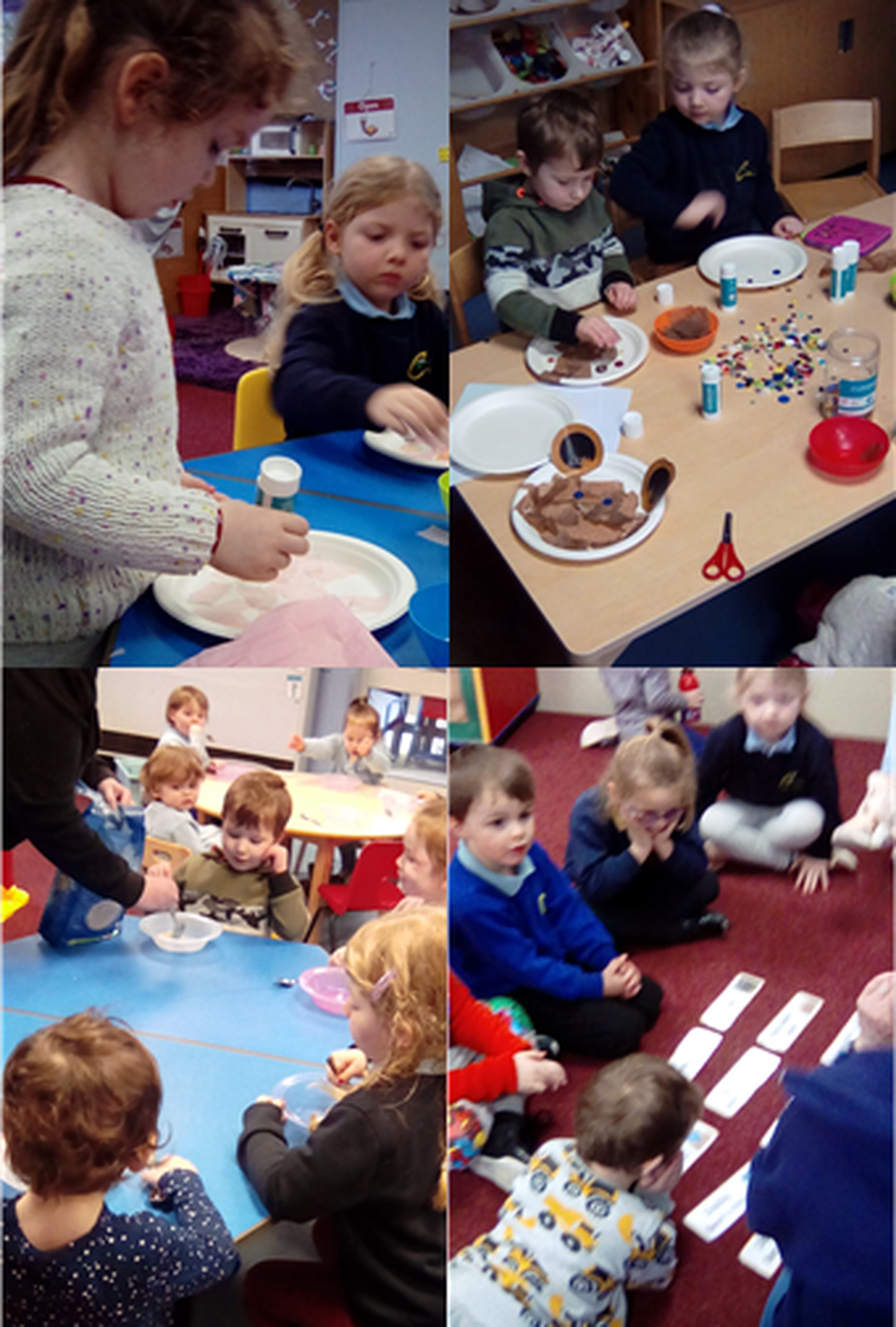 Pre-school have been sharing the story of Goldilocks and the Three Bears!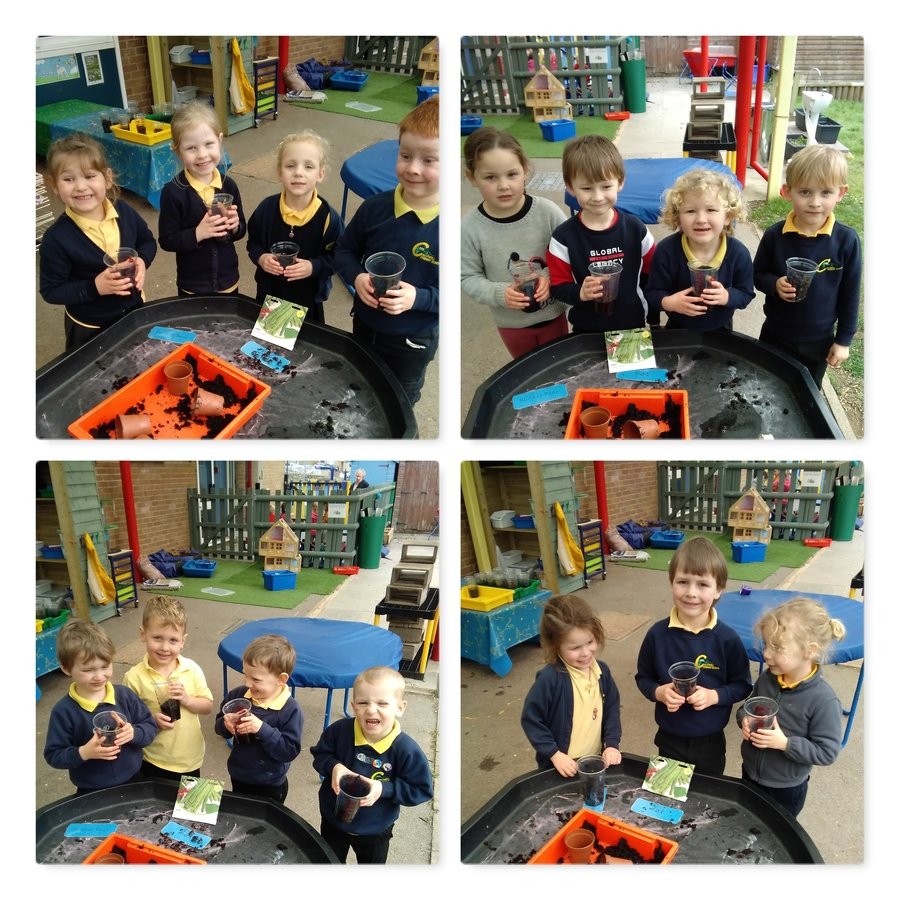 Reception have been planting beans.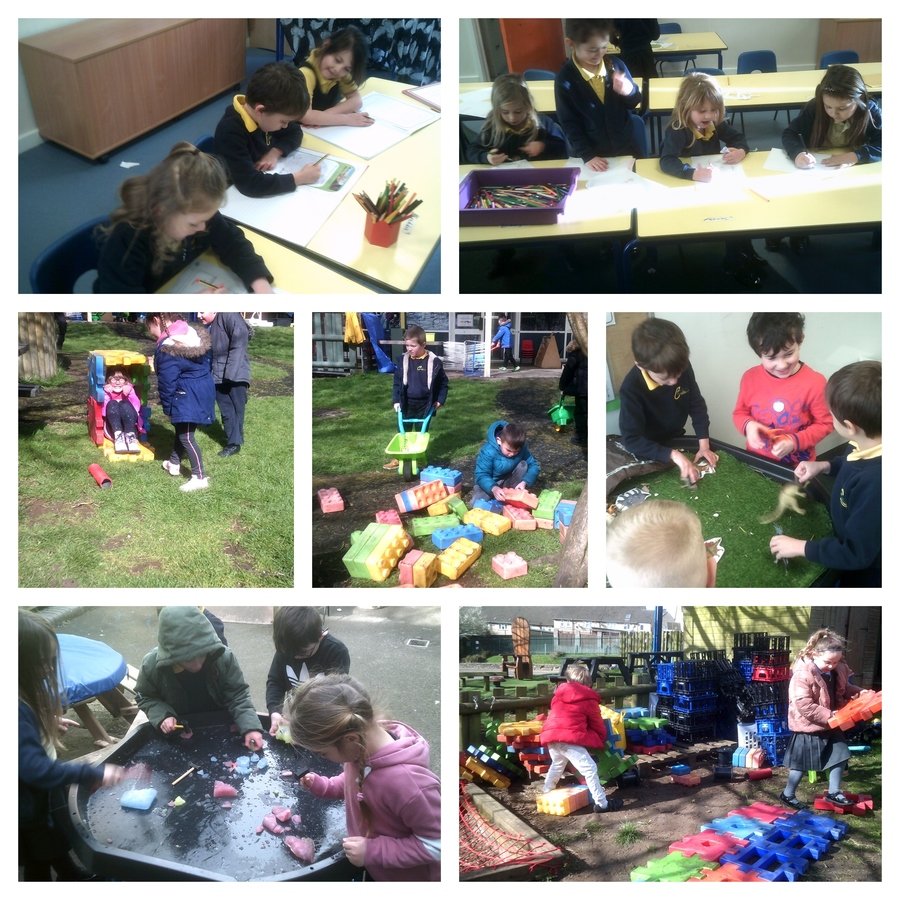 Year One have been starting their topic on Dinosaurs and having a go at being more independent learners!
Year Two have been comparing Nevada with Stroud. We have learned about our different landscapes and the pre-historic animals discovered in Nevada, U.S.A. The class have also been looking at statistics, where they created and interpreted graphs. As part of this unit, the children built 'human charts' outside in the sun!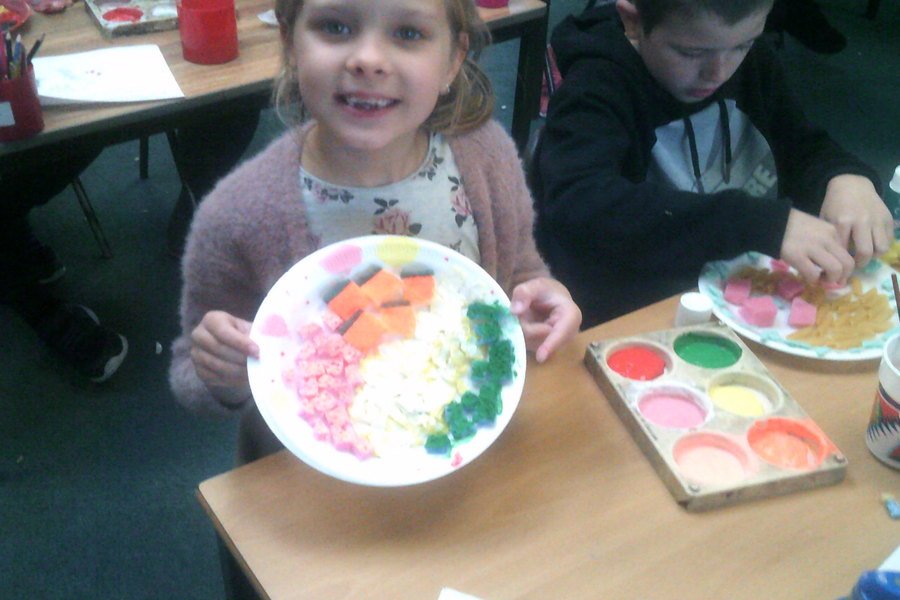 Year Three have been making nutritious meals as part or our Keeping Healthy science learning!
Year 4 have been working on songs confronting issues in Music and have written their own raps for the song Stop!
Watch their video here
Year Five have been creating Viking long ships in Design and Technology. The colourful art work behind us is ours too! We hope you like our work!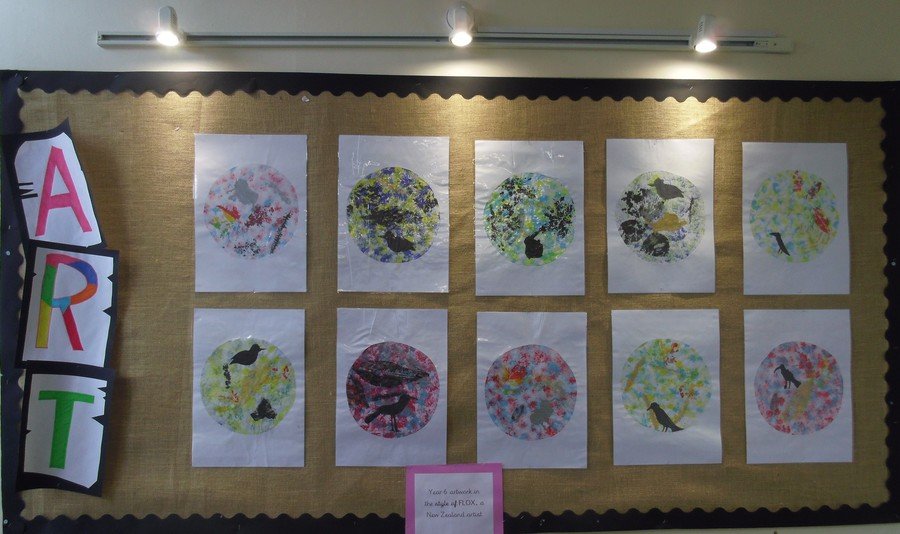 Year Six have been creating art work, inspired by the artist 'Flox' (Hayley King) an artist from New Zealand!