What have we been doing?
On this page, we post our latest pictures so you can see what the different classes have been learning about...
Class A Owls - Reception and Year One
Class B Bees - Year One and Year Two
In Class B, we have been very active, despite the colder weather! We have enjoyed multiplication and division outside and a focus on George's Marvellous Medicine in literacy, guided reading and drama. We even made our very own medicine! We have a zoom with author Nick Sharratt coming up and have been busy with arts and crafts, in preparation for our Christmas Fayre!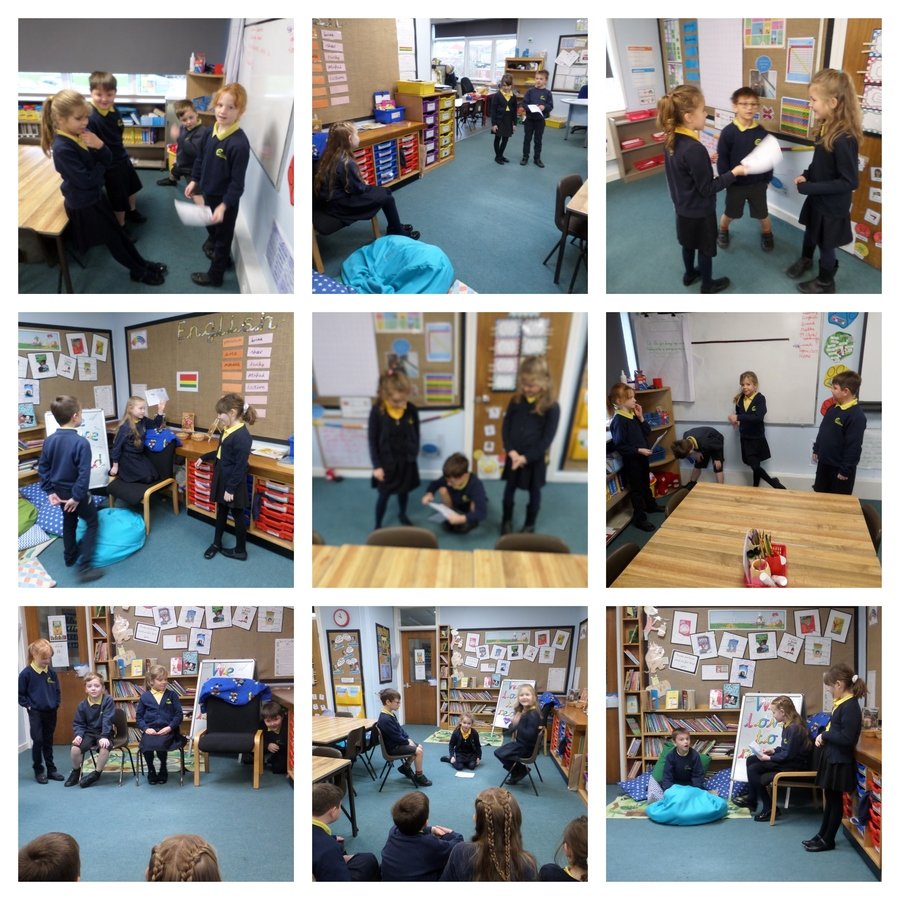 In Year 3, we have been looking at the story of Fantastic Mr Fox. After acting it out, reading it for ourselves and completing different tasks related to the story, we had a go at innovating it to create our own version!
Year 4 have been learning about the home nations. They put together everything they had found out to make travel guides to their chosen UK city.
In Year 5, we have been learning about the Ancient Maya. Here we are playing the ball game Pok-a-tok.
We have been learning about The Ancient Maya in English and loaned some artefacts from the museum to further explore the topic! Here we are with some examples of Maya headwear.